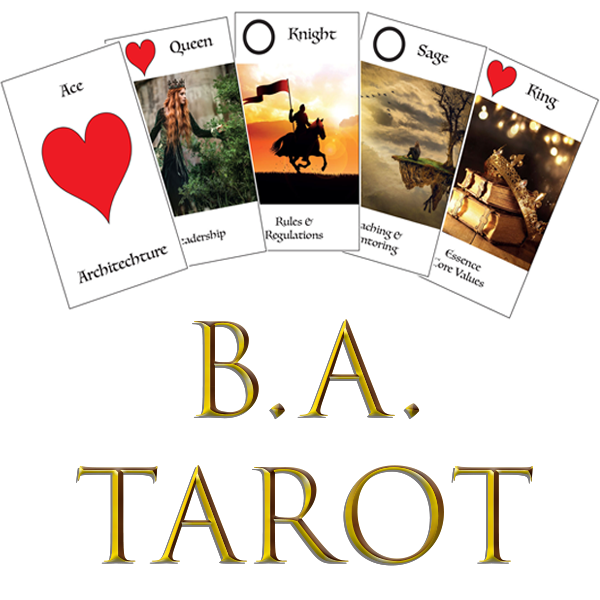 Latest version of the BA Tarot Cards are now available at www.batarot.com On the site I have added much more detail about the cards and their use.
What is BA Tarot all about?
Imagine you are in front of a client and you are trying to understand how the organisation is structured, what its strategy is and how you can help deliver an amazing solution?  Where do you start? Do you dive into the detail, perhaps missing some core components? Does the client even know what their strategy or business situation is?
In your bag you have a deck of cards that helps you to elicit some of the details, with prompts to remind you (and the client) all the aspects of an organisation that need to be considered during Business Analysis Projects. Each card represents an essential aspect of the organisation and on the reverse are considerations that you can use as discussion points.  That is the value of the BA Tarot Cards. Imagine how useful a deck of 42cards with 39 cards that have 6 business considerations on the back. That is 234 considerations that can be used to help elicit ideas, knowledge and information. 
That is how the BA Tarot cards work, they act as a system for you to structurally investigate the business, its rules and enable you to pose questions to the user to help you investigate deeper. All presented in a handy protective bag combined with  different techniques that you can use. – you can even create your own techniques!