Consultancy services for the Printing, Publishing and Graphic Arts markets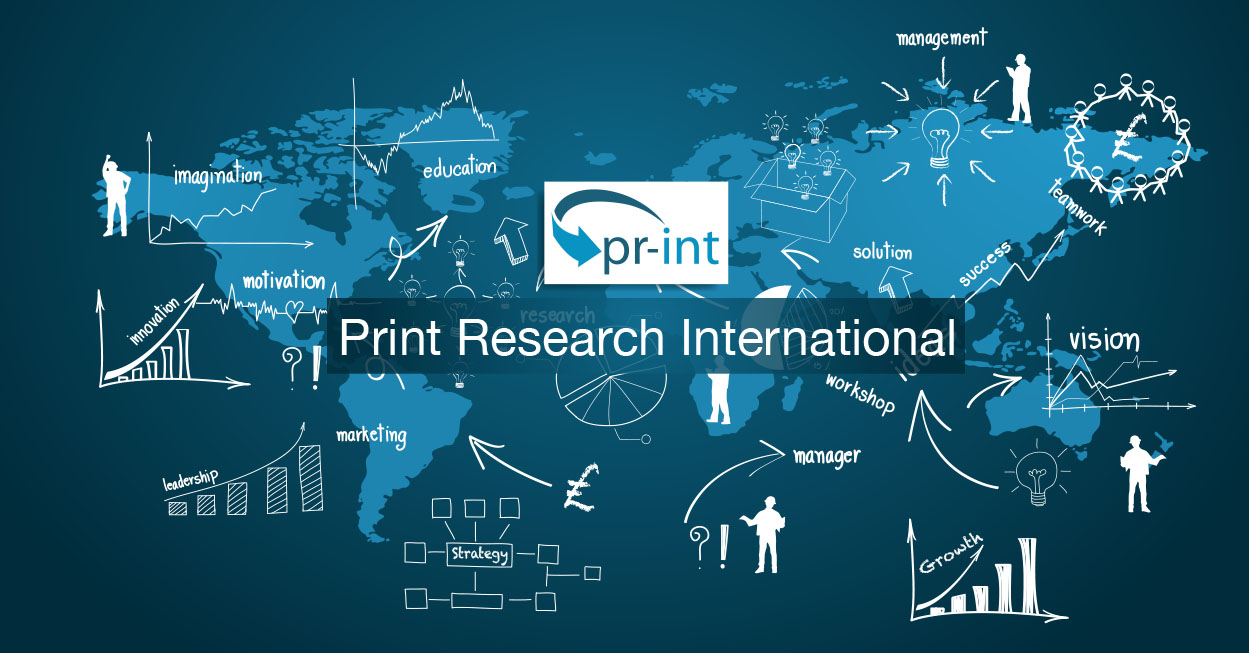 Print Research International (Pr-int) provides business consultancy focused on the print media sector. Our International network can help your business to thrive.  Our key areas of expertise is in three key areas – Technology and Innovation, Executive Mentoring and Business growth. We believe strongly that the graphic arts market, although consolidating still offers significant opportunity for service providers and printers alike. The challenge is to maintain focus and investment in the right areas. Our programs help businesses to develop systems and processes to enable the business owners/ directors  to step back from the business and concentrate on strategy whilst creating an environment where individuals within the business can build their  own skills and leadership knowledge. To see some of the companies that we have helped through the years click HERE
INTEGRITY: Print Research International's founding principal. We are only as good as our recommendations from our customers. Integrity is a principle that many businesses overlook. Our relationships are built on trust and mutual respect and we pride ourselves on offering quality information at prices that are reflective of the benefit to the customer. We will not condone consultancy for the sake of it. Our goal is to be the partner of choice to identify business needs an assist in development of businesses large and small. We help businesses adapt in today's changing world through research, knowledge and leadership. Our business specialises in two key areas: 1. The implimentation of technology and how to achieve maximum benefit from your investments and 2. Business development that looks at how you develop your people, products and services to grow and build an organisation that has  agility, insight and market leading culture.

At Print Research International we believe that every business has leaders within it. Not just the chief executive. Leaders in print is a website and training service that helps organisations to build a leadership culture within individuals, departments and the entire organisation.  We offer executive coaching, personal development and individual courses for the people within your business that you feel have potential that you would like to develop. Have a look at the website www.leadersinprint.co.uk The site has some great advice for anyone wanting to understand more about what makes a leader and how you can encourage people within your organisation to think like a business owner. There are some great videos from friend and experts who really have been involved in the leadership movement. If you want to know more about the inspired leaders network and mentoring/ coaching around  leadership and entrepreneurship contact john Charnock@pr-int.net.
Our Partners and Directors are the core of the business: Partners and directors are individual consultants and consulting groups that we regularly introduce into our customers: Individuals with skills in: Accounting and financing, VC and Angel, Recruitment, Management and leadership, Sales and Marketing, Colour and Colour managemnent, Process control and Lean, Teams and team building, IT and Systems, Capital Equipment and purchasing, Branding and design, Software development and integration, Print Sciences, ISO and standards, Publishing and e-publishing Strategic partners are larger organisations that offer additional services beyond one to one consulting: These companies offer: PR and Marketing services, Brand Design and Consultancy, Agency Services, Paper and Print Analysis including SEM, Market Research and Technology  Trends, Publishing, Copy writing and Publishing Services.